Crowdsourcing firm Kluster officially launched yesterday at the TED conference with a big challenge: "over the next 72 hours we will harness the collective power of TED attendees, and our online community to develop a totally new, tangible product."

p=.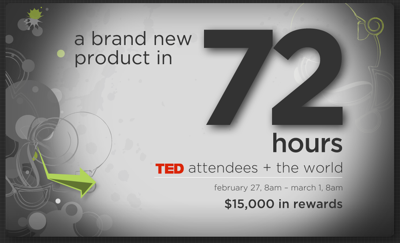 The idea behind Kluster is that a group of passionate people working together can come up with better solutions for any decision-making problem than a single person. Whether that is planning an event, designing a new logo, or creating a new product, Kluster believes their system can work.
I find it an interesting concept. Especially because Kluster also introduces it's own currency: the watt. I think a sort of Local Exchange Trade system (LETS) as a catalyst for cooperation and innovation is promising. Is this principle a way forward for the International Fablab community?